---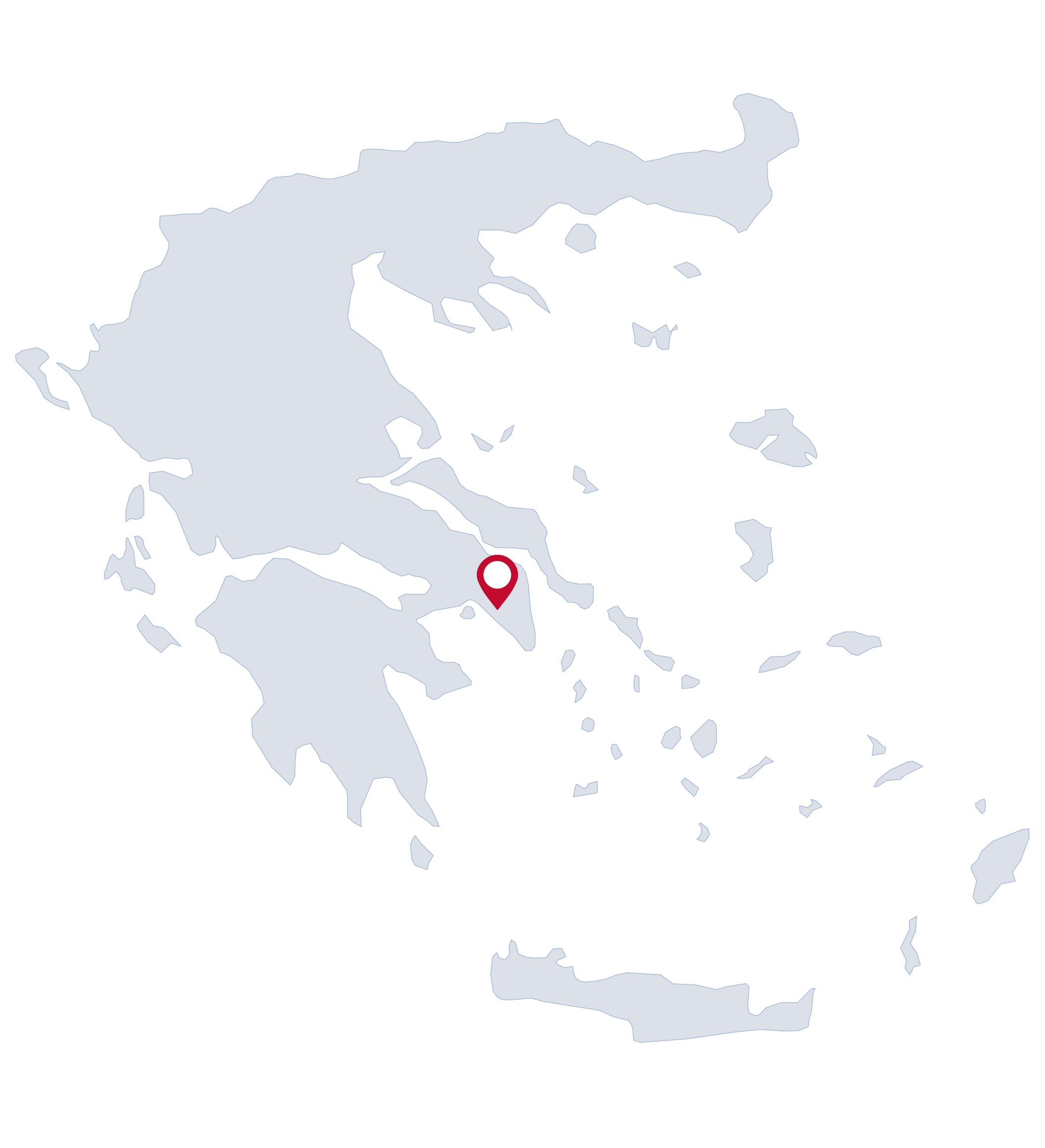 Athens
Athens Airport - Eleftherios Venizelos
---
The Athens – Eleftherios Venizelos airport is located approximately 40 kilometres east of Athens in the municipality of Spata-Artemida, in the Attica region. The structure is named after Eleuterio Venizelos, a distinguished politician from modern Greece.
TRAFFIC: With approximately 21 million passengers a year, this is the largest and busiest airport in Greece.
VECTORS: Approximately 80 airlines operate at the Athens Airport, including Air France, Alitalia, Brussels Airlines, American Airlines, Easyjet, KLM, Lufthansa, Ryan Air, Wizzair, Transavia and Turkish Airlines.
DESTINATIONS: The main routes include London, Rome, New York, Paris, Istanbul, Dubai, Frankfurt, Zurich, Munich, Toronto, Milan and Amsterdam.
DEVELOPMENTS: The airport was designed to be expanded over time; in fact, there is currently enough space for an additional five terminals. Expansion works have already begun, and the airport is expected to accommodate an annual traffic of 50 million passengers in the future.
OUR SERVICES:
Basic Wrapping – Premium Wrapping – Travel Goods
Opening Hours
Athens Airport - Eleftherios Venizelos
| | | | |
| --- | --- | --- | --- |
| Monday | 05:00 AM | - | 23:00 PM |
| Tuesday | 05:00 AM | - | 23:00 PM |
| Wednesday | 05:00 AM | - | 23:00 PM |
| Thursday | 05:00 AM | - | 23:00 PM |
| Friday | 05:00 AM | - | 23:00 PM |
| Saturday | 05:00 AM | - | 23:00 PM |
| Sunday | 05:00 AM | - | 23:00 PM |
| | | | |
| --- | --- | --- | --- |
| Monday | 05:00 AM | - | 23:00 PM |
| Tuesday | 05:00 AM | - | 23:00 PM |
| Wednesday | 05:00 AM | - | 23:00 PM |
| Thursday | 05:00 AM | - | 23:00 PM |
| Friday | 05:00 AM | - | 23:00 PM |
| Saturday | 05:00 AM | - | 23:00 PM |
| Sunday | 05:00 AM | - | 23:00 PM |
| | | | |
| --- | --- | --- | --- |
| Monday | 0:00 AM | - | 24:00 PM |
| Tuesday | 0:00 AM | - | 24:00 PM |
| Wednesday | 0:00 AM | - | 24:00 PM |
| Thursday | 0:00 AM | - | 24:00 PM |
| Friday | 0:00 AM | - | 24:00 PM |
| Saturday | 0:00 AM | - | 24:00 PM |
| Sunday | 0:00 AM | - | 24:00 PM |