---
Global leader in luggage protection services since 1997
---
Founded in 1997, Safe Bag is the world's leading provider of airport luggage protection services, with approximately 150 stores in 50 major airports
Safe bag is the world's leading company in airport luggage protection services.
Safe Bag was founded in 1997 by Rudolph Gentile a manager with established experience in the air transport industry, pioneer in the wrapping service in Italy.
Today Safe Bag is a model for all companies in its business sector, both in terms of quality and innovation. The company's strategic vision, together with important investments in technology, infrastructure and training, have enabled Safe Bag to rapidly and significantly increase its service quality standards and staff professional levels, and as a result to be increasingly appreciated by customers and partner airports.
For the foreseeable future, Safe Bag will continue to champion innovation in its offer with determination and care, embracing its leadership over its business sector.
Safe Bag S.p.A. is the Holding of a multinational company listed on the Italian Stock Exchange.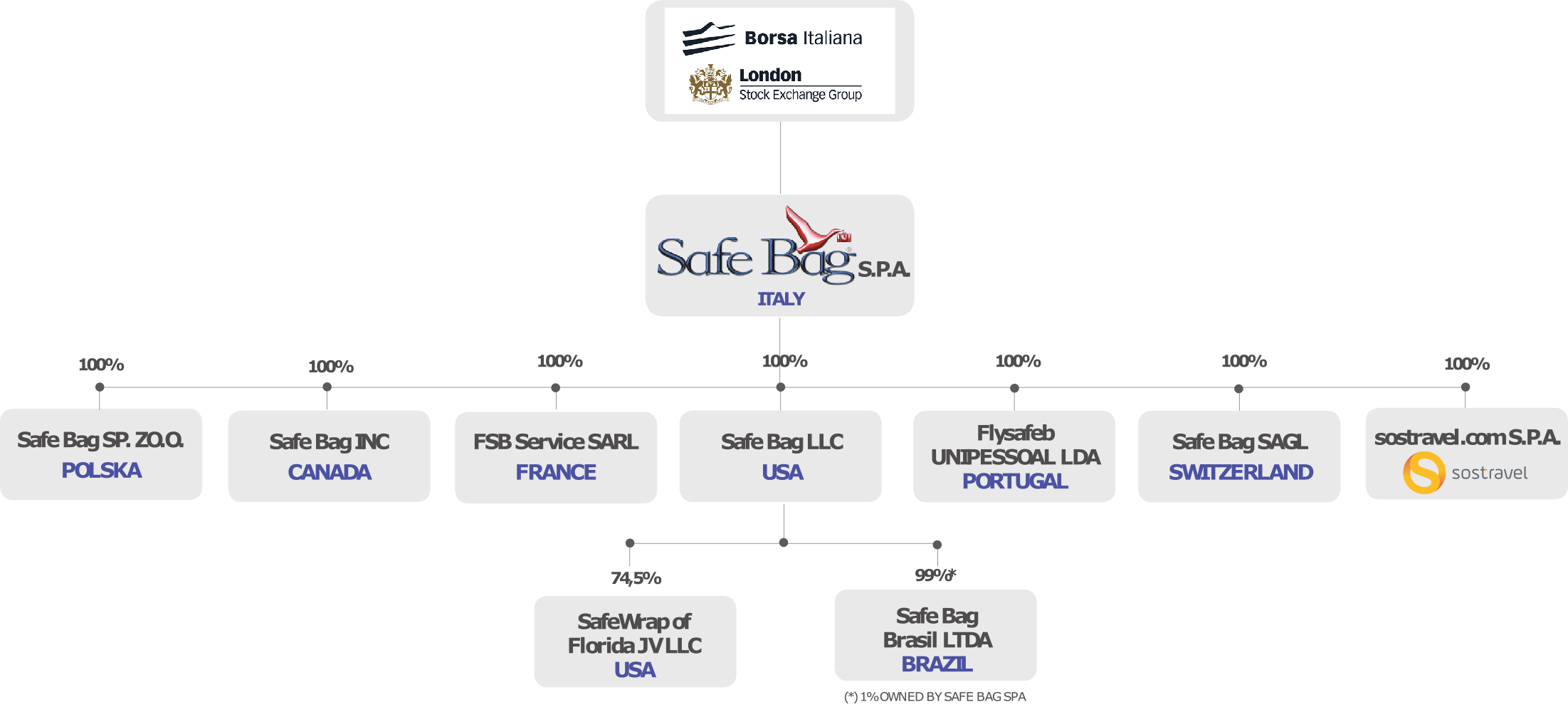 Safe Bag S.p.A. is listed in the AIM sub-fund of the Milan Stock Exchange – London Stock Exchange since September 2013, the first and only company in the sector to be listed on the stock exchange.