---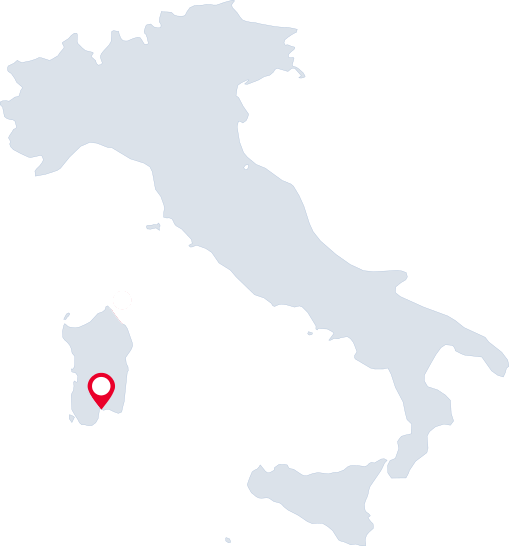 Cagliari
Cagliari Airport - Mario Mameli
---
Safe Bag offers to passengers in transit at Cagliari airport a wide range of products and services, from baggage protection through a special 100% recyclable stretch film, traceability service with compensation in case of loss and loss of baggage, range of accessories to be used for luggage security and personal comfort, before, during and after the trip, weighing service.
Cagliari Mario Mameli Airport is just 6 km north-west of Cagliari city centre.
TRAFFIC: The 2019 of 'Mario Mameli' closed with 4,739,077 passengers between arrivals and departures and a +8.8% growth in traffic volumes: it is therefore still a record for the main Sardinian airport.
VECTORS: An average of 40 airlines operate in Cagliari airport, the main airlines are as follows: Air France, Alitalia, Air Italy, British Airways, EasyJet, Iberia, Lufthansa, Eurowings, Neos, Volotea, Tunisair, Ryanair, Vueling.
DESTINATIONS: International routes include Amsterdam, Athens, Barcelona, Berlin, London, Madrid and Paris. Italian routes include many cities including Milan, Rome, Naples and Palermo.
OUR SERVICES:
Basic Wrapping – Lost Luggage Concierge – Weigh and Save
Travel goods – Premium package – Platinum package
Opening Hours
Cagliari Airport - Mario Mameli
| | | | |
| --- | --- | --- | --- |
| Monday | 05.00 - 10.00 | - | 12.30 - 14.30 |
| Tuesday | 05.00 - 10.00 | - | 12.30 - 14.30 |
| Wednesday | 05.00 - 10.00 | - | 12.30 - 14.30 |
| Thursday | 05.00 - 10.00 | - | 12.30 - 14.30 |
| Friday | 05.00 - 10.00 | - | 12.30 - 14.30 |
| Saturday | 05.00 - 10.00 | - | 12.30 - 14.30 |
| Sunday | 05.00 - 10.00 | - | 12.30 - 14.30 |