---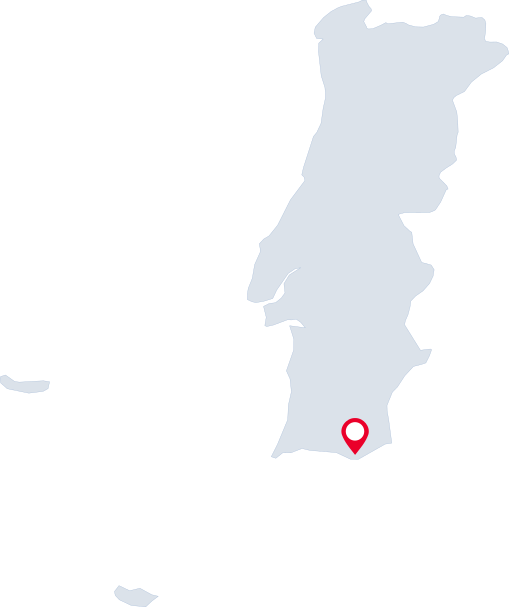 Faro
Faro Airport
---
Safe Bag offers Faro Airport passengers a comprehensive luggage service, which includes:
The protection of the luggage, through a special stretch film 100% recyclable, can also be offered a tracking service of your suitcase including compensation in case of damage, temporary loss or permanent loss of the luggage.
Safe Bag also offers a luggage weighing service as well as a wide range of travel items such as security accessories (suitcases of all sizes, padlocks, straps, bags etc.), comfort accessories (adapters, neck pillows,…) and wrapping of large luggages.
The airport is located about 4 km west of Faro.
TRAFFIC: Faro Airport is the second busiest airport in Portugal and the sixth largest in the Iberian Peninsula. It served a total of 6.4 million passengers in 2015.
VECTORS: Approximately 30 airlines operate at the Faro airport, including Aer Lingus, Air Berlin, British Airways, Brussels Airlines, Easyjet, Germanwings, Lufthansa, Ryanair, TAP AirPortugal, Transavia and TUIfly.
DESTINATIONS: The busiest routes include London, Manchester, Dublin, Amsterdam, Liverpool, Bristol, Birmingham, Lisbon, Nottingham, Glasgow, Brussels, Belfast, Düsseldorf, Porto and Paris.
DEVELOPMENTS: In the face of increasing air traffic, the development plan for 2009-2013 provided for improvements to the runway and infrastructure, as well as a general renewal of the airport terminal and commercial areas.
OUR SERVICES:
Basic Wrapping – Lost Luggage Concierge – Weigh and Save
Travel goods – Premium package – Platinum package
Closed the 04/06, 11/06, 13/06, 20/06, 27/06
Opening Hours
Faro Airport
| | | | |
| --- | --- | --- | --- |
| Monday | 09:00 AM | - | 02:00 PM |
| Tuesday | 09:00 AM | - | 02:00 PM |
| Wednesday | 09:00 AM | - | 02:00 PM |
| Thursday | 09:00 AM | - | 02:00 PM |
| Friday | 09:00 AM | - | 02:00 PM |
| Saturday | 09:00 AM | - | 02:00 PM |
| Sunday | 09:00 AM | - | 02:00 PM |