---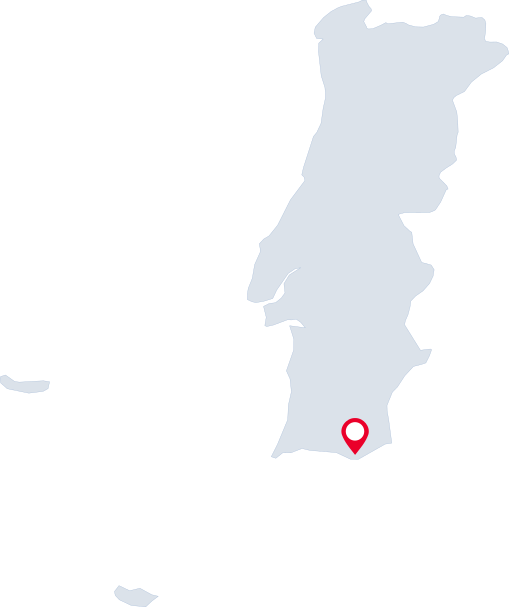 Faro
Faro Airport
---
Faro airport is located approximately 4 km west of Faro.
TRAFFIC: Faro Airport is the second busiest airport in Portugal and the sixth largest in the Iberian Peninsula. It served a total of 6.4 million passengers in 2015.
VECTORS: Approximately 30 airlines operate at the Faro airport, including Aer Lingus, Air Berlin, British Airways, Brussels Airlines, Easyjet, Germanwings, Lufthansa, Ryanair, TAP AirPortugal, Transavia and TUIfly.
DESTINATIONS: The busiest routes include London, Manchester, Dublin, Amsterdam, Liverpool, Bristol, Birmingham, Lisbon, Nottingham, Glasgow, Brussels, Belfast, Düsseldorf, Porto and Paris.
DEVELOPMENTS: In the face of increasing air traffic, the development plan for 2009-2013 provided for improvements to the runway and infrastructure, as well as a general renewal of the airport terminal and commercial areas.
OUR SERVICES:
Basic Wrapping – Lost Luggage Concierge – Weigh and Save
Travel goods – Premium package – Platinum package
Closed the 02/05, 09/05, 16/05, 23/05, 30/05
Opening Hours
Faro Airport
| | | | |
| --- | --- | --- | --- |
| Monday | 09:00 AM | - | 02:00 PM |
| Tuesday | 09:00 AM | - | 02:00 PM |
| Wednesday | 09:00 AM | - | 02:00 PM |
| Thursday | 09:00 AM | - | 02:00 PM |
| Friday | 09:00 AM | - | 02:00 PM |
| Saturday | 09:00 AM | - | 02:00 PM |
| Sunday | 09:00 AM | - | 02:00 PM |