---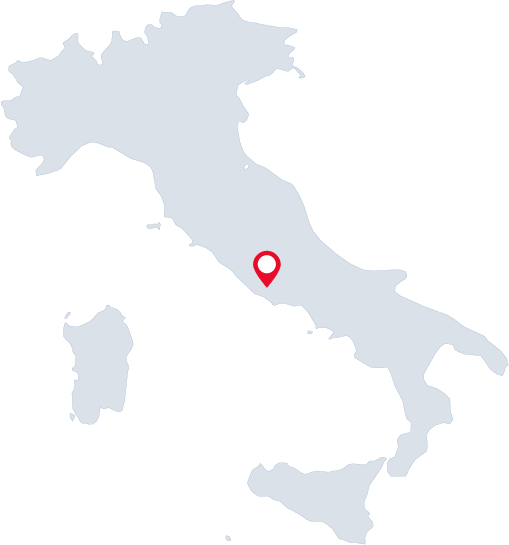 Rome
Rome Fiumicino Airport - Leonardo da Vinci
---
Rome Leonardo Da Vinci international airport is located in the municipality of Fiumicino, about 30 km from Rome's city centre.
TRAFFIC: This airport is the reference hub in Italy for international and intercontinental line and charter traffic. It has been ranked 38th Best Airport in the World. In 2017 it served approximately 46.9 million passengers, an increase of 12.5% from 2016.
VECTORS: About 100 airlines operate at this airport. The most important in terms of traffic are Aeroflot, Air Europa, Air France, Alitalia, American Airlines, British Airways, Brussels Airlines, Cathay Pacific, Delta Air Lines, EasyJet, Emirates, Ethiopian Airlines, Etihad Airways, Iberia, KLM, Lufthansa, Meridiana, Qatar Airways, Royal Air Maroc, Ryanair, Scandinavian Airlines, Singapore Airlines, Swiss International Air Lines, TAP Air Portugal, Transavia, Turkish Airlines, United Airlines, Vueling, Wizz Air.
DESTINATIONS: The busiest routes include Barcelona, Madrid, Paris, Amsterdam, London Brussels, Monaco, Frankfurt, Athens, Moscow, Zurich, Tel Aviv, New York, Dubai, Abu Dhabi, Doha, Toronto, Seoul, Buenos Aires, Catania, Palermo, Milan Linate, Cagliari.
DEVELOPMENTS: The new "boarding area E" for non-Schengen flights, with a total surface area of approximately 90,000 m², was inaugurated on 21 December 2016.
A project to double airport capacity was presented to the public on December 2011. The project, called Fiumicino Nord or Fiumicino Due, aims to increase airport movement capacity through the construction of a second terminal equipped with two new runways. The first runway is scheduled for 2020, while the overall completion of the project is expected for 2044.
OUR SERVICES:
Basic wrapping – Lost Luggage Concierge – Travel goods
Premium package – Platinum package
Opening Hours
Rome Fiumicino Airport - Leonardo da Vinci
| | | | |
| --- | --- | --- | --- |
| Monday | 05:00 AM | - | 09:00 PM |
| Tuesday | 05:00 AM | - | 09:00 PM |
| Wednesday | 05:00 AM | - | 09:00 PM |
| Thursday | 05:00 AM | - | 09:00 PM |
| Friday | 05:00 AM | - | 09:00 PM |
| Saturday | 05:00 AM | - | 09:00 PM |
| Sunday | 05:00 AM | - | 09:00 PM |
| | | | |
| --- | --- | --- | --- |
| Monday | 04:00 AM | - | 08:00 PM |
| Tuesday | 04:00 AM | - | 08:00 PM |
| Wednesday | 04:00 AM | - | 08:00 PM |
| Thursday | 04:00 AM | - | 08:00 PM |
| Friday | 04:00 AM | - | 08:00 PM |
| Saturday | 04:00 AM | - | 08:00 PM |
| Sunday | 04:00 AM | - | 08:00 PM |
| | | | |
| --- | --- | --- | --- |
| Monday | 07:00 AM | - | 11:00 PM |
| Tuesday | 07:00 AM | - | 11:00 PM |
| Wednesday | 07:00 AM | - | 11:00 PM |
| Thursday | 07:00 AM | - | 11:00 PM |
| Friday | 07:00 AM | - | 11:00 PM |
| Saturday | 07:00 AM | - | 11:00 PM |
| Sunday | 07:00 AM | - | 11:00 PM |
| | | | |
| --- | --- | --- | --- |
| Monday | 05:00 AM | - | 09:00 PM |
| Tuesday | 05:00 AM | - | 09:00 PM |
| Wednesday | 05:00 AM | - | 09:00 PM |
| Thursday | 05:00 AM | - | 09:00 PM |
| Friday | 05:00 AM | - | 09:00 PM |
| Saturday | 05:00 AM | - | 09:00 PM |
| Sunday | 05:00 AM | - | 09:00 PM |
| | | | |
| --- | --- | --- | --- |
| Monday | 04:00 AM | - | 10:00 PM |
| Tuesday | 04:00 AM | - | 10:00 PM |
| Wednesday | 04:00 AM | - | 10:00 PM |
| Thursday | 04:00 AM | - | 10:00 PM |
| Friday | 04:00 AM | - | 10:00 PM |
| Saturday | 04:00 AM | - | 10:00 PM |
| Sunday | 04:00 AM | - | 10:00 PM |
| | | | |
| --- | --- | --- | --- |
| Monday | 06:00 AM | - | 08:00 PM |
| Tuesday | 06:00 AM | - | 08:00 PM |
| Wednesday | 06:00 AM | - | 08:00 PM |
| Thursday | 06:00 AM | - | 08:00 PM |
| Friday | 06:00 AM | - | 08:00 PM |
| Saturday | 06:00 AM | - | 08:00 PM |
| Sunday | 06:00 AM | - | 08:00 PM |