---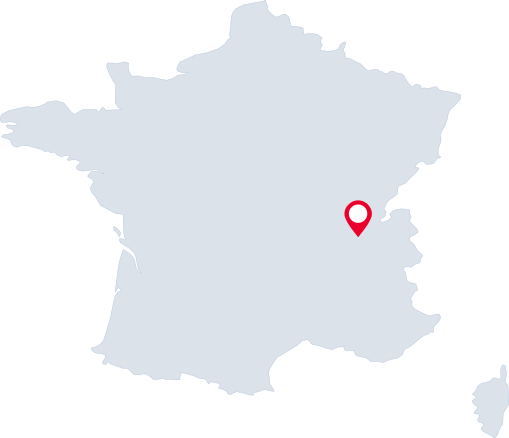 Lyon
Lyon - Saint Exupéry Airport
---
Lyon – Saint Exupéry airport is located in the city of Colombier – Saugnieu, 25 km east of Lyon.
TRAFFIC: Having served 10,300,000 passengers in 2017, it is the fourth largest airport in France after Paris-Charles-de-Gaulle, Paris-Orly and Nice.
VECTORS: Approximately 50 airlines operate at the airport, including Aeroflot, Air Canada, Air France, Austrian Airlines, British Airways, Easyjet, Emirates, KLM, Lufthansa, Turkish Airlines and Vueling.
DESTINATIONS: The main routes include Athens, Dublin, Moscow, Vienna, Bucharest, London, Brussels, Berlin, Madrid, Rome, Dubai, Amsterdam, Frankfurt and Munich.
DEVELOPMENTS: Construction works for a new terminal began in 2014. The new terminal will double the airport's capacity, adding 70,000 square metres. Additionally, €13.5 million have been invested for the restructuring and expansion of Terminal 1.
OUR SERVICES:
Basic Wrapping – Lost Luggage Concierge – Weigh and Save
Travel goods – Bike Box – Premium package
Platinum package
Opening Hours
Lyon - Saint Exupéry Airport
| | | | |
| --- | --- | --- | --- |
| Monday | 11:00 AM | - | 04:00 PM |
| Tuesday | 11:00 AM | - | 04:00 PM |
| Wednesday | 11:00 AM | - | 04:00 PM |
| Thursday | 11:00 AM | - | 04:00 PM |
| Friday | 11:00 AM | - | 04:00 PM |
| Saturday | 11:00 AM | - | 04:00 PM |
| Sunday | 11:00 AM | - | 04:00 PM |
| | | | |
| --- | --- | --- | --- |
| Monday | 05:00 AM - 11:00 AM | - | 04:00 PM - 08:00 PM |
| Tuesday | 05:00 AM - 11:00 AM | - | 04:00 PM - 08:00 PM |
| Wednesday | 05:00 AM - 11:00 AM | - | 04:00 PM - 08:00 PM |
| Thursday | 05:00 AM - 11:00 AM | - | 04:00 PM - 08:00 PM |
| Friday | 05:00 AM - 11:00 AM | - | 04:00 PM - 08:00 PM |
| Saturday | 05:00 AM - 11:00 AM | - | 04:00 PM - 08:00 PM |
| Sunday | 05:00 AM - 11:00 AM | - | 04:00 PM - 08:00 PM |
| | | | |
| --- | --- | --- | --- |
| Monday | 05:00 AM | - | 08:00 PM |
| Tuesday | 05:00 AM | - | 08:00 PM |
| Wednesday | 05:00 AM | - | 08:00 PM |
| Thursday | 05:00 AM | - | 08:00 PM |
| Friday | 05:00 AM | - | 08:00 PM |
| Saturday | 05:00 AM | - | 08:00 PM |
| Sunday | 05:00 AM | - | 08:00 PM |