---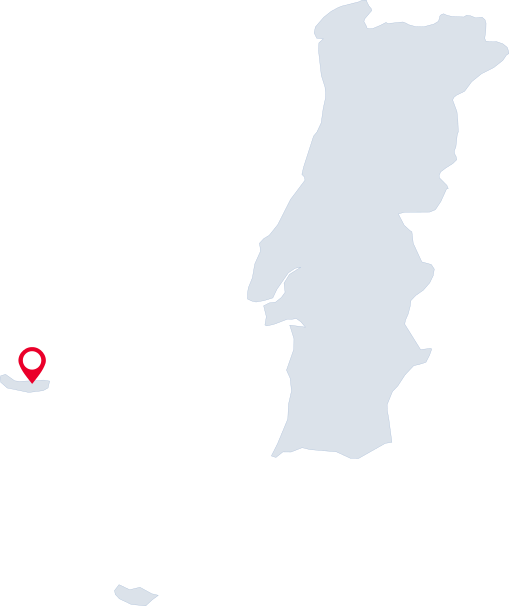 Ponta Delgada
Aeroporto di Ponta Delgada - Joao Paulo II
---
Safe Bag offers Ponta Delgada Airport passengers a comprehensive luggage service, which includes:
The protection of the luggage, through a special stretch film 100% recyclable, can also be offered a tracking service of your suitcase including compensation in case of damage, temporary loss or permanent loss of the luggage.
Safe Bag also offers a luggage weighing service as well as a wide range of travel items such as security accessories (padlocks, straps, bags, etc.), comfort accessories (adapters, neck pillows,…) and wrapping of large luggages.
Ponta Delgada – Joao Paulo II Airport is located on the island of São Miguel, in the Autonomous Region of the Azores.
TRAFFIC: This is the main airport in the Azores region. It serves international flights to and from Europe and North America.
VECTORS: 10 airlines are predominant at this airport, including Delta Airlines, Ryan Air, Tap AirPortugal and Primera Air.
DESTINATIONS: The main destinations include Lisbon, Boston, Toronto, New York, Barcelona, Frankfurt, London, Montreal, Copenhagen and Düsseldorf.
DEVELOPMENTS: At the moment there are no new developments expected at this airport.
OUR SERVICES:
Basic Wrapping – Lost Luggage Concierge – Weigh and Save
Travel goods – Premium package – Platinum package
Closed the 06/05, 07/05, 13/05, 14/05
Opening Hours
Aeroporto di Ponta Delgada - Joao Paulo II
| | | | |
| --- | --- | --- | --- |
| Monday | CLOSED | - | CLOSED |
| Tuesday | CLOSED | - | CLOSED |
| Wednesday | CLOSED | - | CLOSED |
| Thursday | CLOSED | - | CLOSED |
| Friday | CLOSED | - | CLOSED |
| Saturday | 06:00 AM | - | 12:00 PM |
| Sunday | 06:00 AM | - | 12:00 PM |