---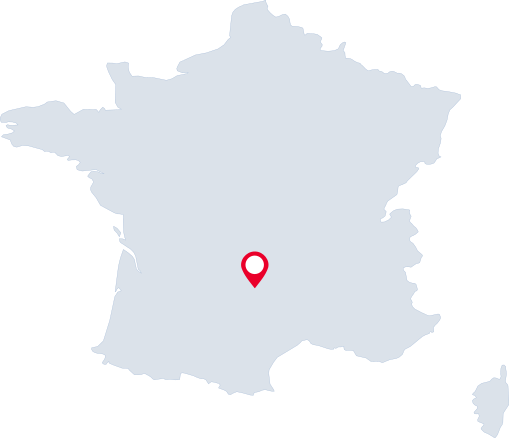 Toulouse
Toulouse - Blagnac Airport
---
Toulouse – Blagnac airport is located near the city of Toulouse in the Haute-Garonne department.
TRAFFIC: It is the sixth French airport in terms of passenger traffic. The Airbus headquarters and main plant are located near the airport. In 2017, almost 8.2 million passengers passed through the airport.
VECTORS: Approximately 25 airlines operate at this airport, including Air France, KLM, Volotea, Aer Lingus, Aigle Azur, British Airways, Alitalia, Lufthansa, Tap Air Portugal, Tunisair and Vueling.
DESTINATIONS: The main destinations include Hamburg, Nice, Amsterdam, Manchester, London, Brussels, Geneva, Lyon, Lisbon, London-Gatwick, Madrid and Milan-Malpensa.
DEVELOPMENTS: The first worldwide project to introduce NFC in an airport will be launched by Orange France in partnership with Rim, the Blackberry manufacturer, and Sita, a company specializing in IT solutions for airports. The trial will take place at the Toulouse-Blagnac airport, where approximately fifty passengers will move freely inside the airport with the simple help of a mobile phone running a Sim card equipped with a special security protocol.
OUR SERVICES:
Basic Wrapping – Lost Luggage Concierge – Weigh and Save
Travel goods – Bike Box – Luggage Storage
Premium package – Platinum package
Opening Hours
Toulouse - Blagnac Airport
| | | | |
| --- | --- | --- | --- |
| Monday | 04:00 AM | - | 07:00 PM |
| Tuesday | 04:00 AM | - | 07:00 PM |
| Wednesday | 04:00 AM | - | 07:00 PM |
| Thursday | 04:00 AM | - | 07:00 PM |
| Friday | 04:00 AM | - | 07:00 PM |
| Saturday | 04:00 AM | - | 07:00 PM |
| Sunday | 04:00 AM | - | 07:00 PM |