---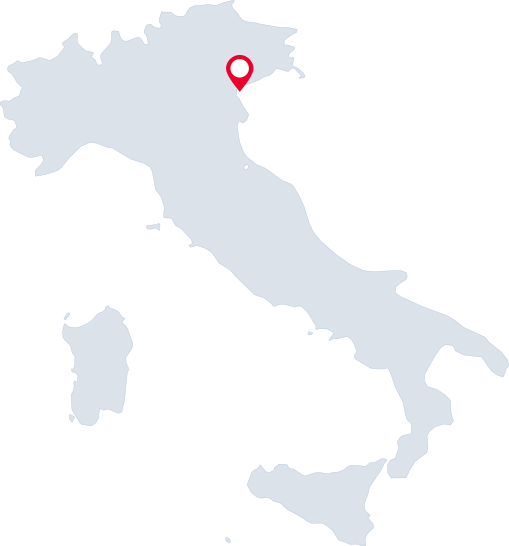 Venice
Venice - Marco Polo Airport
---
Safe Bag offers Venice Airport passengers a complete luggage service, which includes:
The protection of the luggage, through a special stretch film 100% recyclable, can also be offered a tracking service of your suitcase including compensation in case of damage, temporary loss or permanent loss of the luggage.
Safe Bag also offers a luggage weighing service as well a wide range of travel items such as safety accessories (cabin trolleys, padlocks, straps, etc.), comfort accessories (adapters, neck pillows,…) and wrapping of large luggages.
TRAFFIC: The Venice Airport System, which includes the Venice and Treviso airports, recorded a total of 13,370,292 passengers in 2017, consolidating its position as the third Italian airport hub after Rome (Fiumicino and Ciampino) and Milan (Malpensa, Linate and Orio al Serio).
VECTORS: Approximately 65 airlines operate at this airport, including Alitalia, Airmoldova, Air Canada, Air Dolomiti, Air France, British Airways, EasyJet, Emirates, Eurowings, Qatar Airways and Ryaniar.
DESTINATIONS: The main routes include Paris Charles De Gaulle, London Gatwick, Amsterdam Schiphol, Frankfurt, Paris Orly, Istanbul, Madrid Barajas, Dubai, Doha, United Arab Emirates and New York.
DEVELOPMENTS: The new projects for 2021 include the construction of infrastructure and service upgrades to meet traffic demand (reaching beyond the current concession area if necessary); implementation of the highest safety standards; efficiency and high quality service for passengers, carriers and transport operators; a better relationship with the environment; and active collaboration with the community for the synergistic development of areas near the airport.
OUR SERVICES:
Basic Wrapping – Lost Luggage Concierge – Weigh and Save
Travel goods – Premium package – Platinum package
Opening Hours
Venice - Marco Polo Airport
| | | | |
| --- | --- | --- | --- |
| May 26 | 07:00 AM | - | 02:30 PM |
| May 29 | 07:00 AM | - | 02:30 PM |
| May 30 | 07:00 AM | - | 02:30 PM |
| May 31 | 07:00 AM | - | 02:30 PM |
| June 01 | 07:00 AM | - | 02:30 PM |
| June 04 | 07:00 AM | - | 02:30 PM |
| June 05 | 07:00 AM | - | 02:30 PM |
| June 06 | 07:00 AM | - | 02:30 PM |
| June 19 | 07:00 AM | - | 02:30 PM |
| June 20 | 07:00 AM | - | 02:30 PM |
| June 22 | 07:00 AM | - | 02:30 PM |
| June 29 | 07:00 AM | - | 02:30 PM |
| | | | |
| --- | --- | --- | --- |
| Monday | 05:00 AM | - | 08:00 PM |
| Tuesday | 05:00 AM | - | 08:00 PM |
| Wednesday | 05:00 AM | - | 08:00 PM |
| Thursday | 05:00 AM | - | 08:00 PM |
| Friday | 05:00 AM | - | 08:00 PM |
| Saturday | 05:00 AM | - | 08:00 PM |
| Sunday | 05:00 AM | - | 08:00 PM |