---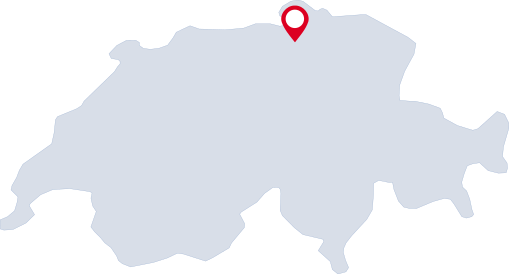 Zurich
Zurich Airport
---
Zurich airport is located north of the city, 13 kilometres from the city centre.
TRAFFIC: Zurich Airport is the most important civil airport in Switzerland and is among the largest in Europe. It is operated by the company Flughafen Zürich AG and has been ranked the best airport in Europe. In 2017 the number of passengers served exceeded the threshold of 29 million for the first time, an increase of 6.3%.
VECTORS: Approximately 60 airlines operate in Zurich, including Aer Lingus, Aeroflot, AirBaltic, Air Canada, Air Dolomiti, Air Malta, Air France, Alitalia, American Airlines, British Airways, Swissair and Delta Airlines.
DESTINATIONS: The main routes include Luxembourg, Milan-Malpensa, Milan-Linate, Munich, Nice, Nuremberg, Stuttgart, Venice-Marco Polo, Dubai, Dublin, Düsseldorf, Frankfurt, Geneva, Hanover, Hong Kong, Cairo, Istanbul-Ataturk, Johannesburg, Lamezia Terme, Lisbon, London-Heathrow, Los Angeles, Madrid, Málaga, Manchester, Miami, Milan-Malpensa, Montréal-Trudeau, Moscow-Domodedovo, Mumbai, Muscat, Nairobi, Naples, New York-JFK, Newark, Nice, Oslo-Gardermoen, Palermo and Palma de Mallorca.
DEVELOPMENTS: With the expansion of passenger areas on the city side, there are basically 3 primary objectives for the future development of the Zurich Airport.
Expansion of total floor area and of the Airport Centre infrastructure;
Optimisation of pedestrian crossings;
Strengthening of nodal points for "public transport" and of the airport environment.
OUR SERVICES:
Lost Luggage Concierge – Weigh and Save
Travel goods – Premium wrapping luggage – Platinum package
Bike box + Bike disassembly assistance service
Opening Hours
Zurich Airport
| | | | |
| --- | --- | --- | --- |
| Monday | 05:30 AM | - | 09:30 PM |
| Tuesday | 05:30 AM | - | 09:30 PM |
| Wednesday | 05:30 AM | - | 09:30 PM |
| Thursday | 05:30 AM | - | 09:30 PM |
| Friday | 05:30 AM | - | 09:30 PM |
| Saturday | 05:30 AM | - | 09:30 PM |
| Sunday | 05:30 AM | - | 09:30 PM |