---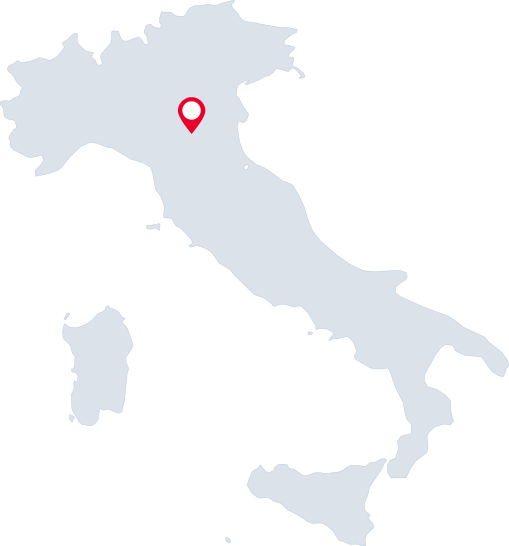 Bologna
Bologna - Guglielmo Marconi Airport
---
Bologna – Guglielmo Marconi airport is located approximately 6 km from Bologna's city centre.
TRAFFIC: In 2017 it was the eighth most frequented Italian airport with more than 8 million passengers, 6.7% more than the previous year. It is the fourth airport in Italy in terms of global connectivity.
VECTORS: An average of 40 airlines operate in the Bologna Airport. The most important are Aer Lingus, Air Berlin, Air France, Alitalia, British Airways, Brussels Airlines, EasyJet, Emirates, Iberia, KLM, Lufthansa, Meridiana, Ryanair, TAP Air Portugal, Transavia, Turkish Airlines, Vueling, Wizz Air.
DESTINATIONS: The busiest routes include Madrid, Frankfurt, Paris, Barcelona, London, Bucharest, Monaco, Valencia, Copenhagen, Catania, Palermo, Rome.
DEVELOPMENTS: The airport is located in the heart of the Emilian-region food valley and of the car and packaging industrial districts. The airport's catchment area covers approximately 11 million people and has a very high concentration of companies focused on exports and internationalisation, with policies of commercial expansion towards Eastern Europe and Asia. In terms of airport infrastructure, major upgrading works were recently completed, and the passenger terminal was expanded. The existing aviation infrastructure is considered adequate to accommodate the growth expected in coming years. The company's aim is to make Bologna Airport one of the most modern and functional airports in Italy, an important gateway to the city and the country.
OUR SERVICES:
Basic Wrapping – Lost Luggage Concierge – Weigh and Save
Travel goods – Premium package – Platinum package
Opening Hours
Bologna - Guglielmo Marconi Airport
| | | | |
| --- | --- | --- | --- |
| Monday | 08:00 AM | - | 03:30 PM |
| Tuesday | 08:00 AM | - | 03:30 PM |
| Wednesday | 08:00 AM | - | 03:30 PM |
| Thursday | 08:00 AM | - | 03:30 PM |
| Friday | 08:00 AM | - | 03:30 PM |
| Saturday | 08:00 AM | - | 03:30 PM |
| Sunday | 08:00 AM | - | 03:30 PM |
| | | | |
| --- | --- | --- | --- |
| Monday | 04:00 AM | - | 11:30 PM |
| Tuesday | 04:00 AM | - | 11:30 PM |
| Wednesday | 04:00 AM | - | 11:30 PM |
| Thursday | 04:00 AM | - | 11:30 PM |
| Friday | 04:00 AM | - | 11:30 PM |
| Saturday | 04:00 AM | - | 11:30 PM |
| Sunday | 04:00 AM | - | 11:30 PM |